Thank you to all who submitted conference proposals. We plan to notify all authors on May 21st with the program results. Stay tuned to this page for more updates about the American Art Therapy Association's 52nd Annual Conference, Reconnecting & Visualizing Future Pathways for Art Therapy in a Diverse Society. We plan to announce early bird registration in the early summer.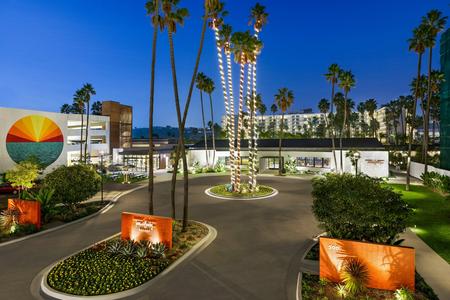 SAVE THE DATE…CALIFORNIA, HERE WE COME!!!
AATA's 52nd Annual Conference is to be held at the newly renovated Town & Country Resort in sunny San Diego, CA. The core conference program will be Thursday, October 28th to Saturday, October 30th.
Pre-Conference All Day Optional Advanced Practice Courses and Ancillary Meetings such as the Assembly of Chapters and the Coalition of Art Therapy Educators (CATE) Meetings will be held on Wednesday, Oct. 27th.

Post Conference Half Day Optional Advanced Practice Courses will be held on Sunday, Oct. 31st (8 to 11 am).
AATA 2021 Conference Your Way: As we continue to monitor the global Covid-19 pandemic AATA will once again develop a contingency plan for an "all virtual event" if the situation requires it. If we go forward with the conference in San Diego sessions will be recorded onsite and we will also hold a post virtual conference so that regardless of your attendance interest both options will be available.